The simplest way is to play the video, then right click on said video, click 'Save Video as' and download the video file. After the file has been downloaded, add '.mp4' at the end of the file name and you can open it as a video file.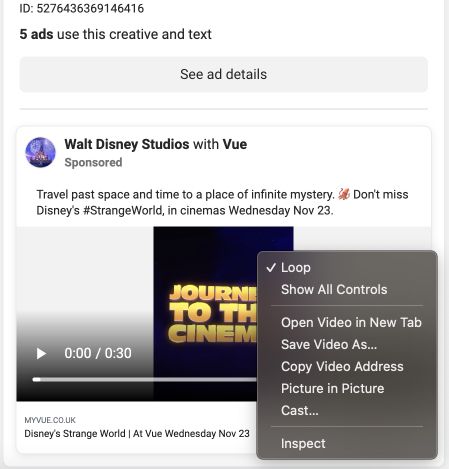 Unfortunately, this is a rather clunky way to download videos.
If you use the Swipekit browser extension, there's a button available inside the ad. Simply click on the button and the video along with the ad title, ad copy and other metadata.